When we invited Cabernet & Canvas to run a "paint and sip" style event here, we knew from their website what to expect (an artist taking us step-by-step through the creation of a painting).
What we didn't know was how fun it was going to be.
"Creativity is allowing yourself to make mistakes. Art is knowing which ones to keep."
Scott Adams
From the moment we walked into Theatre 2 to the end of the night, all 20 of us laughed, talked, sipped wine and did our best to follow Maria's instructions.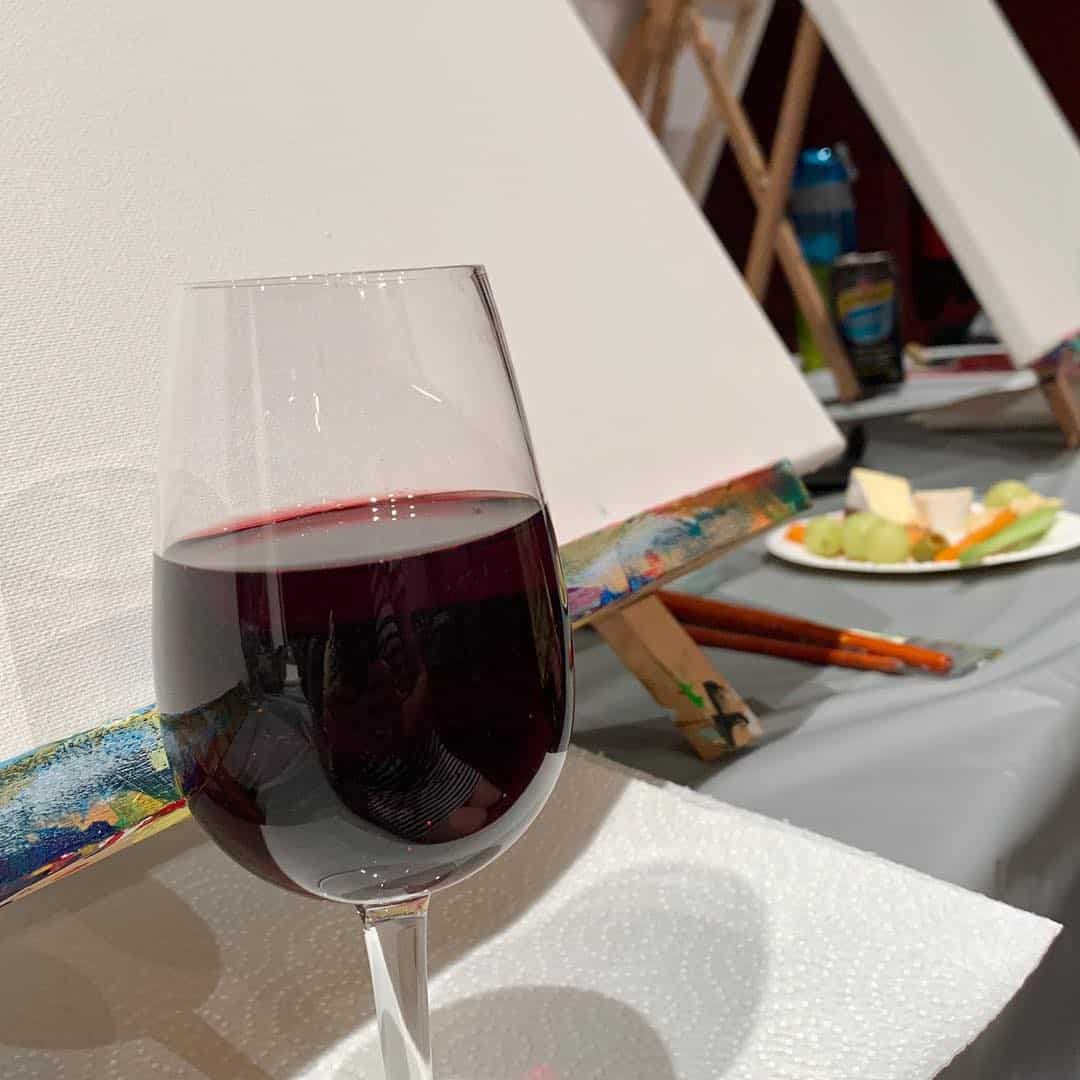 STEP 1 was to draw two curved lines.
STEP 2: We mixed blue paint with water and "washed" the canvas.
More colours were added … and people discussed holiday plans.
The picture is starting to take shape.
We added reflections and stars …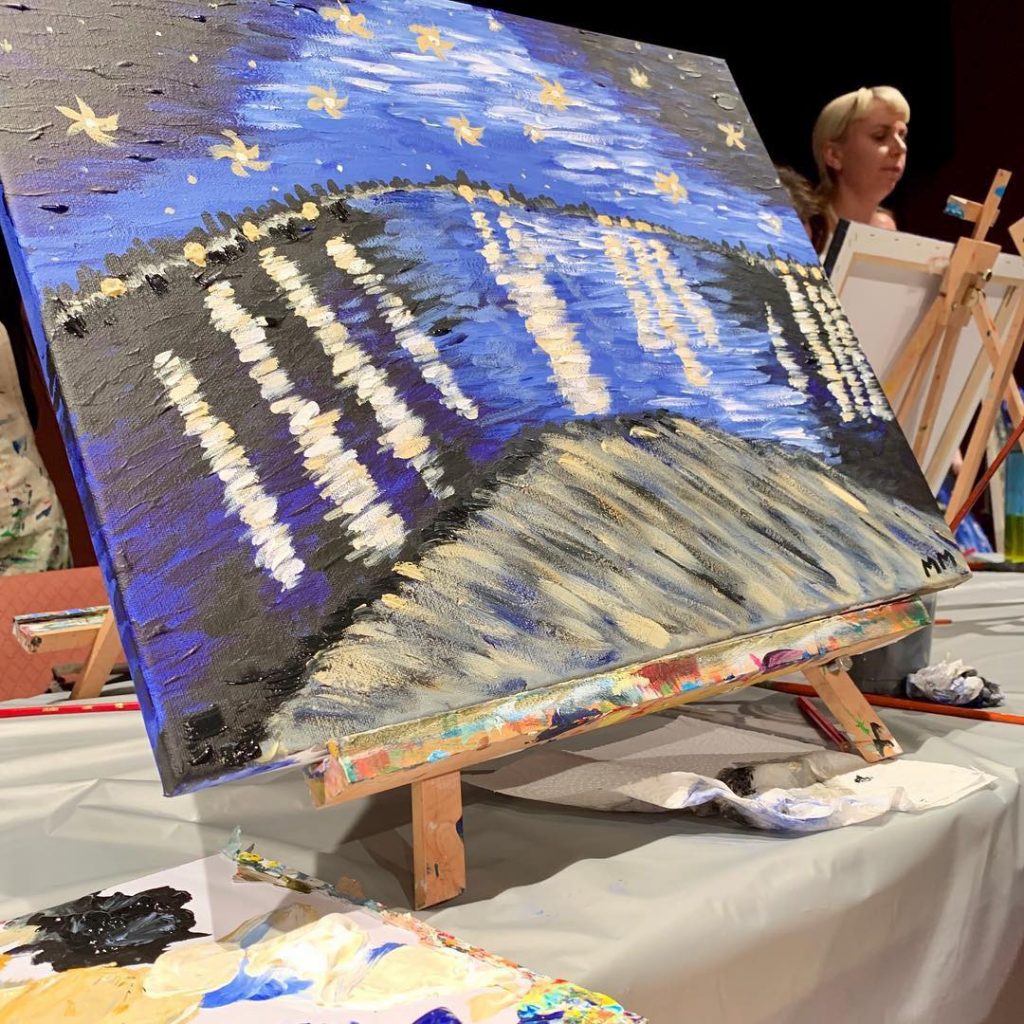 And then we showed off our varied and wonderful renditions of Vincent van Gogh's Starry Night Over the Rhone. Isn't it amazing that the same instructions and materials led to such different results?
Our next Cabernet & Canvas night is on June 27 – book early so you don't miss out.